Thinking of spending a winter season in Chamonix?
With winter well and truly on its way, many people will consider doing a season in the French Alps. We have put together important information about accommodation and what winter jobs are available in the beautiful Chamonix valley.
Accommodation
The Chamonix valley offers a wide variety of accommodation options. Whether it be an apartment for 4 or a Chalet for 10, you can definitely find something to suit you for the season. An important aspect to consider is the location of where you want to live. The Chamonix valley can be split into 4 main locations; Les Houches, Chamonix, Argentière and Le Tour/Vallorcine.
Les Houches
At 1000m above sea level, les Houches is the first big alpine settlement you'll come to in the Chamonix valley. It is a great family resort offering a wide range of winter activities such as ice skating, sledging and snowshoeing. Les Houches continues to hold a traditional alpine village image and has its own lift system that you can use for skiing.
The Bellevue cable car in Les Houches
Chamonix
The town centre boasts some exceptional restaurants, great bars and a wide range of activities. This charming and lively alpine town also provides direct access to the Brévent/Flégère ski areas. Although accommodation is generally more expensive in Chamonix, the town is relatively close to all Chamonix ski areas. It also provides direct access to the Aiguille du Midi and the Mont-Blanc tunnel which leads to Italy.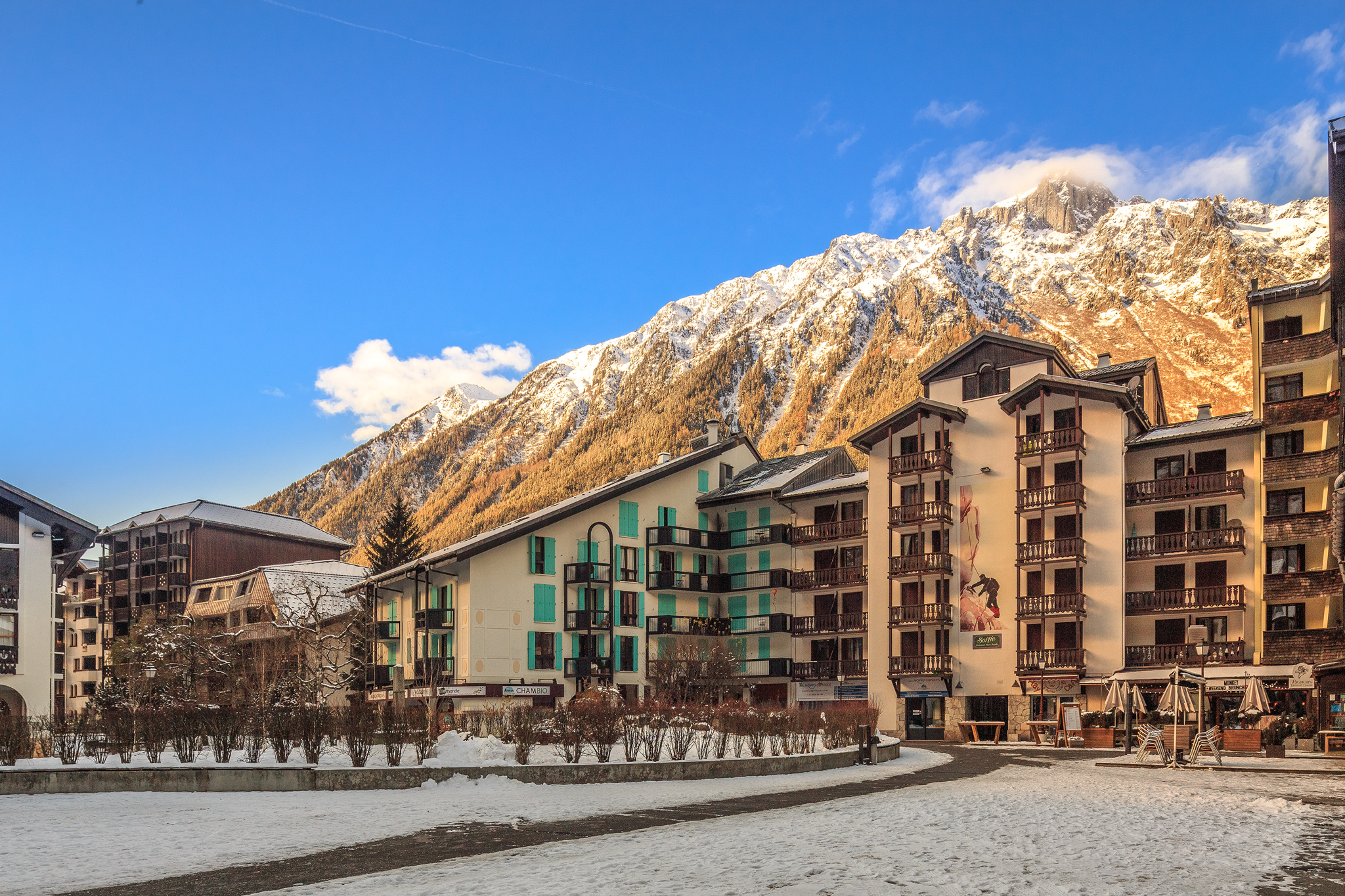 Apartments & Studios in Chamonix
Chalet Mowgli in Chamonix
Argentière
Argentière (1250m) is a village with a more laid back atmosphere. It's situated 8 km north of Chamonix and at the base of Chamonix's largest and most challenging ski areas, Les Grands Montets. This hamlet has beautiful traditional architecture and brightly coloured buildings and is located at the foot of the impressive Argentière Glacier and legendary peaks such as the Aiguille Verte.
Chalet Coralie in Argentière
Le Tour/Vallorcine
Le Tour and Vallorcine are both situated at the top of the Chamonix valley towards the Swiss border. Spectacular mountain ranges overlook both these charming and peaceful villages. La Domaine du Balme is a fantastic ski area that links Le Tour to Vallorcine.
La Domaine du Balme ski area linking Le Tour & Vallorcine
Pricing
In general, accommodation is cheaper outside of the Chamonix town. Although bus and train services link the different areas of the Chamonix valley, these services are limited during the evenings (past 7pm). In terms of pricing, most studios are rented during the winter for around 6,000 € (5 months). Apartments with one or two bedrooms have a winter rental price usually between 8,000 and 11,000 € (5 months). Properties with 3 bedrooms or more are rented from around 15,000 € (5 months). Book your accommodation early to profit from the best deals.
Click HERE to check out what Chamonix Holidays have to offer for winter 18/19.
Employment
To live in the French Alps, it is often necessary to be earning money whilst you're there in order to fund your Ski and snowboard adventures as well as your après ski beers and cocktails. The good thing is that Chamonix always has a plethora of job opportunities during the winter. Lots of restaurants and bars are often on the hunt for staff. Property management companies as well as hotels usually require cleaners and/or maintenance workers. Transfer drivers, receptionists, resort reps and chalet hosts are also just some of the seasonal jobs available in Chamonix during the winter. Despite many salaries seeming relatively low, lots of employers offer packages that can include a season lift pass and equipment hire which would otherwise eat into your salary. To find out more on what jobs are on offer in Chamonix, click the links below.
https://www.chamonix.net/english/services/job-search
https://www.chamonet.com/offers/jobs
To make an enquiry regarding seasonal properties offered by Chamonix Holidays click HERE